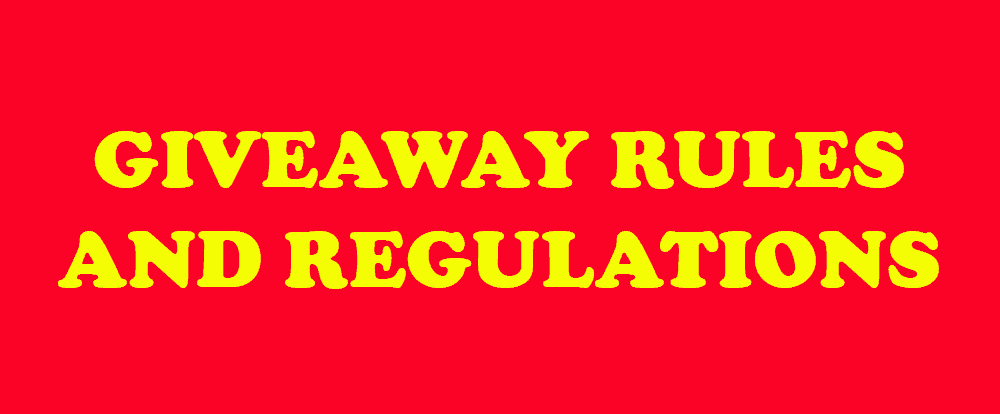 Official Rules
The Market By Superior Summer Giveaway
NO PURCHASE OR PAYMENT OF ANY KIND NECESSARY TO ENTER OR WIN. A PURCHASE WILL NOT INCREASE YOUR CHANCE OF WINNING.
ELIGIBILITY: Open to legal residents of California, 18 years of age or older at time of entry. Entrant must have a valid U.S. ID to win any prize. Employees of Superior Grocers or The Market by Superior. ("Sponsor"), Altura Engagement Marketing, Innovative Processing, Inc., sponsors, and any of the following entities employees that have decision making positions regarding the sponsor and the work done with and for them, (agencies, subsidiaries, advertising and promotion agencies, media, employees, their immediate family members and/or those living in the same household of each) are not eligible. Immediate family member is defined as husband, wife, children, mother, mother in-law, father, father in-law, sister, sister in-law, brother or brother in-law.
ENTRY PERIOD: Start Date is 12:01a.m. Pacific Time (PT) on September 5, 2019 and End Date is 11:59 p.m. PT on September 24, 2019 (the "Entry Period"). Void where prohibited. Limit one entry per person/phone number/mailing address.
TO ENTER: Complete an entry form found at any participating The Market By Superior store. Deposit it into the entry box found at the store. Any entries to be deemed received from a robotic, automatic, programmed or similar entry methods or agents (including, but not limited to, giveaway entry services) are prohibited and will void all entries by that entrant. Entries become property of Sponsor and will not be returned. There may be different advertising graphics used for this one giveaway.
PRIZE: Five (5) semi-finalists (each, a "Semi-Finalist"). The confirmed Semi-Finalists will all be invited to the event on October 12, 2019 at The Market by Superior, 4040 W Washington Blvd, Unit A, Los Angeles, CA 90018 (the ″Event″) at 10 am Pacific Time to participate for the Grand Prize. Winners must attend the Event on October 5, 2019 to have a chance to win the Grand Prize. One (1) Grand Prize consisting of a Year's Worth of Grocery's (given as one (1) $100 Superior Grocers Gift Card a week for 52 weeks) All qualified Semi-Finalist attending the event that do not win the grand prize will receive a 55″ 4K Smart TV with the value of $400. The TV prize will be delivered at the event. All costs not specifically stated herein as being awarded are the responsibility of the Prize winner. Sponsor does not make, nor in any manner is responsible or liable for any warranty, representation or guarantee, express or implied, in fact or in law, relative to the TV prize including but not limited to its quality, fitness for purpose or mechanical condition. All applicable taxes are the responsibility of the winner. Prizes are not transferable. No prize substitutions. Total ARV of all prizes: $6,800.00. The Grand Prize winner will be required to provide Sponsor with a valid social security number by completing a W9 form before the prize will be awarded for tax reporting purposes. Grand Prize winner will be issued an IRS 1099 form. Unclaimed prizes will not be awarded.
DRAWING: Potential Semi-Finalist winners will be selected in a random drawing from all eligible entries received on or about September 30, 2019. Potential Semi-Finalist winners will be notified by phone and/or email. Entrant will have 48 hours to return the phone call/email or may miss out on being one of the Semi-Finalists. Only five (5) different entrants will be notified. Redraws will not be done for anyone who does not return the call/email within 48 hours. Odds of winning the Semi-Finalist prize is based on the number valid entries received. Semi-Finalist drawing will be conducted by Innovative Processing, Inc., the administrator of this giveaway, whose decisions are final and binding on all matters relating to this portion of the drawing. Sponsor is not responsible for any change of email address, mailing address and/or telephone number of entrants.
Grand Prize drawing will be conducted by Altura Engagement Marketing at the Event. Odds of winning the Grand Prize is based on the number of confirmed Semi-Finalists that attend the event. Semi-Finalist must show a valid ID at the time of check in at the event to be included in the drawing for the Grand Prize. Potential Semi-Finalist Winner will be required to complete and return a notarized affidavit of eligibility and liability/publicity release within five (5) days of being contacted to qualify for the prize before attending the event. Limit one prize per family or household. If there is a dispute regarding who entered, the entry will be deemed to be made by the natural person who is assigned to the account by the applicable provider or organization that assign the phone, email or other account number. Potential winners are subject to verification, including verification of age. If a potential winner is found not to be eligible or not in compliance with these Official Rules, or if prize notification or any prize is returned as undeliverable, the potential winner will be disqualified.
LIMITS/RELEASE OF LIABILITY: In no event will Sponsor be obligated to award more prizes than the number of prizes stated in these Official Rules. In the event of cancellation, Sponsor will randomly award the prizes from among all eligible, non-suspect entries received prior to cancellation. The promotion parties and each of their agencies and partners are not responsible for lost or misdirected mail. All entrants agree to hold harmless and release Superior Grocers, Altura Engagement Marketing, Innovative Processing, Inc.; their respective parent companies, affiliates, subsidiaries, officers, directors, agents, and employees; and all others associated with the development and execution of this giveaway (the "Released Parties") from any and all alleged and/or actual actions, demands, losses, settlements (whether or not litigation is commenced), claims, damages, and liability whatsoever, existing now or in the future, with respect to or in any way arising from this giveaway or participation in any giveaway-related activity and/or delivery/miss-delivery, acceptance, possession, use, or misuse of a prize including, but not limited to, liability for personal injury, bodily injury (including wrongful death or disability), damage to property, and damage or loss of any other kind. Without limitation, the Release Parties shall not be responsible or liable for any technical malfunction or other problems relating to the telephone network or lines, computer online systems, servers, access providers, computer equipment, or software; for the failure of any entry to be received by the Released Parties for any reason including, but not limited to, technical problems or traffic congestion on the Internet or at any Web site or any combination of the above. Further, the Released Parties will not be liable for any injury or damage to an entrant's or any other person's digital devices related to or resulting from participating in the giveaway. If, for any reason, the giveaway is not capable of running as planned due to, but without limitation, tampering, unauthorized intervention, fraud, human or other error, technical failures, or any other causes beyond the control of Sponsor that, in the sole opinion of Sponsor, could corrupt or affect the administration, security, fairness, integrity, or proper conduct of this giveaway, Sponsor reserves the right, at its sole discretion, to cancel, terminate, modify, or suspend the giveaway and to draw winners from all eligible entries received as of the date of termination. In the event of cancellation, Sponsor will randomly award the prizes from among all eligible, non-suspect entries received prior to cancellation. Any attempt to deliberately damage any portion of this giveaway or to undermine the legitimate operation of this giveaway is a violation of criminal and civil laws, and should such an attempt be made, the Sponsor reserves the right to seek remedies and damages to the fullest extent permitted by law, including criminal prosecution.
CONDITIONS OF ENTRY: All federal, state and local laws apply. Except where prohibited by law, winners grant (and agree to confirm this grant in writing, if requested) permission to the Sponsor, its retailer partners and agencies to use winners' name, photograph, voice, and/or likeness for purposes of advertising and trade in all media now known or hereafter invented without territorial or time limitations and without further compensation, unless prohibited by law. Sponsor reserves the right to substitute prize of equal or greater value. By participating in this promotion, entrants agree to be bound by the Official Rules and the decisions of the administrator.
WINNERS LIST: To receive the name of the prize winners send a self-addressed stamped envelope to: The Market by Superior Summer Giveaway Winners List, PO Box 240, Dept. S, Clear Lake, MN 55319. Requests must be postmarked by October 31, 2019.
DISPUTE RESOLUTION: Entrant agrees that: All issues and questions concerning the construction, validity, interpretation and enforceability of these Official Rules, or the rights and obligations of entrant(s) and Sponsor and its retailer partners and agencies, shall be governed by and construed exclusively in accordance with the laws of the State of Minnesota without giving effect to any choice of law or conflict of law rules which would cause the application of the laws of any jurisdiction other than the State of Minnesota. Any controversy or claim arising out of or relating to this giveaway shall be settled by binding arbitration in a location determined by the arbitrator as set forth herein (provided that such location is reasonably convenient for claimant), or at such other location as may be mutually agreed upon by the parties, in accordance with the procedural rules for commercial disputes set forth in the Comprehensive Arbitration Rules and Procedures of JAMS ("JAMS Rules and Procedures") then prevailing, and judgment upon the award rendered by the arbitrator(s) may be entered in any court having jurisdiction thereof. The arbitrator shall be selected pursuant to the JAMS Rules and Procedures. The arbitrator shall apply Minnesota law consistent with the Federal Arbitration Act and applicable statutes of limitations, and shall honor claims of privilege recognized at law. In the event that the claimant is able to demonstrate that the costs of arbitration will be prohibitive as compared to the costs of litigation, Sponsor will pay as much of the claimant's filing and hearing fees in connection with the arbitration as the arbitrator deems necessary to prevent the arbitration from being cost-prohibitive. If any part of this arbitration provision is deemed to be invalid, unenforceable or illegal (other than that claims will not be arbitrated on a class or representative basis), or otherwise conflicts with the rules and procedures established by JAMS, then the balance of this arbitration provision shall remain in effect and shall be construed in accordance with its terms as if the invalid, unenforceable, illegal or conflicting provision were not contained herein. If, however, the portion that is deemed invalid, unenforceable or illegal is that claims will not be arbitrated on a class or representative basis, then the entirety of this arbitration provision shall be null and void, and neither claimant nor Sponsor shall be entitled to arbitrate their dispute. Upon filing a demand for arbitration, all parties to such arbitration shall have the right of discovery, which discovery shall be completed within sixty days after the demand for arbitration is made, unless further extended by mutual agreement of the parties. THE ARBITRATION OF DISPUTES PURSUANT TO THIS PARAGRAPH SHALL BE IN THE ENTRANT'S INDIVIDUAL CAPACITY, AND NOT AS A PLAINTIFF OR CLASS MEMBER IN ANY PURPORTED CLASS OR REPRESENTATIVE PROCEEDING. THE ARBITRATOR MAY NOT CONSOLIDATE OR JOIN THE CLAIMS OF OTHER PERSONS OR PARTIES WHO MAY BE SIMILARLY SITUATED. DO NOT ENTER THIS SWEEPSTAKES IF YOU DO NOT AGREE TO HAVE ANY CLAIM OR CONTROVERSY ARBITRATED IN ACCORDANCE WITH THESE OFFICIAL RULES.
BY PARTICIPATING IN THIS GIVEAWAY, EACH ENTRANT AGREES THAT TO THE EXTENT PERMITTED BY APPLICABLE LAW: (1) ANY AND ALL DISPUTES, CLAIMS AND CAUSES OF ACTION ARISING OUT OF OR CONNECTED WITH THE PROMOTION, OR ANY PRIZE AWARDED, WILL BE RESOLVED INDIVIDUALLY THROUGH BINDING ARBITRATION AS SET FORTH ABOVE, WITHOUT RESORT TO ANY FORM OF CLASS ACTION; (2) ANY AND ALL CLAIMS, JUDGMENTS AND AWARDS WILL BE LIMITED TO ACTUAL THIRD-PARTY, OUT-OF-POCKET COSTS INCURRED (IF ANY), BUT IN NO EVENT WILL ATTORNEYS' FEES BE AWARDED OR RECOVERABLE; (3) UNDER NO CIRCUMSTANCES WILL ANY ENTRANT BE PERMITTED TO OBTAIN ANY AWARD FOR, AND ENTRANT HEREBY KNOWINGLY AND EXPRESSLY WAIVES ALL RIGHTS TO SEEK, PUNITIVE, INCIDENTAL, CONSEQUENTIAL OR SPECIAL DAMAGES, LOST PROFITS AND/OR ANY OTHER DAMAGES, OTHER THAN ACTUAL OUT OF POCKET EXPENSES), AND/OR ANY RIGHTS TO HAVE DAMAGES MULTIPLIED OR OTHERWISE INCREASED; AND (4) ENTRANT'S REMEDIES ARE LIMITED TO A CLAIM FOR MONEY DAMAGES (IF ANY) AND ENTRANT IRREVOCABLY WAIVES ANY RIGHT TO SEEK INJUNCTIVE OR EQUITABLE RELIEF. SOME JURISDICTIONS DO NOT ALLOW THE LIMITATIONS OR EXCLUSION OF LIABILITY, SO THE ABOVE MAY NOT APPLY TO EVERY ENTRANT.
Entrant agrees that any action at law or in equity arising out of or relating to this giveaway, or awarding of the prize, which are not subjection to arbitration as set forth herein and/or for entering any judgment on an arbitration award, shall be filed only in the state or federal courts located in the County of Stearns in the State of Minnesota. Entrant hereby consents and submits to the personal jurisdiction of such courts for the purposes of litigating any such action.
Sponsor: Superior Grocers, 15510 Carmenita Rd, Santa Fe Springs, CA 90670. Please see the privacy policy located at //superiorgrocers.com/about-us/privacy-disclosure/ for details of Sponsor's policy regarding the use of personal information collected in connection with this giveaway. If you are selected as a winner, your information may also be included in a publicly-available winner's list.
Administrators: Altura Engagement Marketing, LLC, 12665 Rexton St, Norwalk, CA 90650,
Innovative Processing, Inc., PO Box 240, Clear Lake, MN 55319.