My Account
Why Sign Up?
Save recipes
Build shopping lists
Get personalized food recommendations based on your food and diet preferences
Access your shopping list and recipes on your mobile device
Manage email preferences
Comment and rate recipes
Wellness
/
Healthy Eating Article
Search for Healthy Articles
May We Recommend
Mexican-Style Grilled Corn
Diet Preferences
Please

login

to set your preferences
WELLNESS TOOLS
EATING BY COLOR
Healthy Aging
Blues
Immunity
Orange
Antioxidant
Green
Prevention
White
Cancer-Fighting
Red
WHAT'S IN SEASON?
GLOSSARY
Healthy Pin of the Week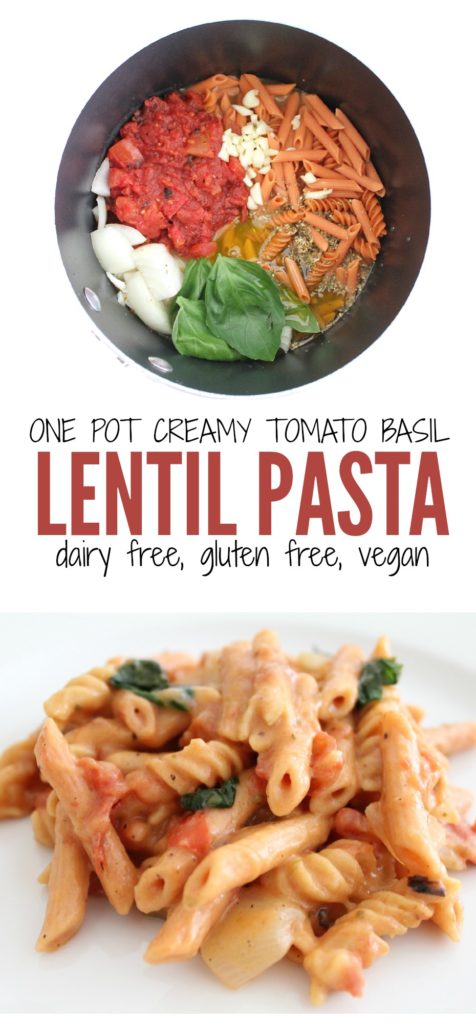 Gluten Free, Dairy Free and Vegan One Pot Creamy Tomato Basil Lentil Pasta
Lighten Up Your Lunches!
Enjoy Healthy and Refreshing Midday Meals with Fresh Produce
When it comes to breakfast, lunch and dinner, the one meal that is probably the most difficult to stay on a healthy path with is lunch. From not having enough time to prepare yourself healthy lunches to needing to run errands during the day to keep your life on track, life's continual to-do list makes it convenient and easy to pull into a fast food drive thru, more often than we'd like!
But, with just a little planning and effort, easy-to-prepare, nutritional lunches can become a reality. One exceptionally healthy place to begin is the produce department. Not only can you find an abundance of delicious and healthy foods, but you can also find an ever-changing selection of the seasons' best fruits and vegetables. In-season fruits and vegetables offer incredible freshness and nutrition, and they are generally less expensive than their out-of-season counterparts.
Another thing to take into consideration is the amount of time it takes to prepare your lunches. Dependent upon your overall ingredient list, you can prepare an easy, healthy meal in minutes. Here are two good-for-you lunch ideas to help you get started:
The next time you're shopping for groceries, stop by the produce department for fresh tomatoes and deli counter for ready-to-eat chicken or shrimp salad. Put your chicken or shrimp salad and tomatoes in a bag together in the fridge. Before heading to work, don't forget your lunch! When you're ready to eat, hollow out 1-2 tomatoes then stuff with the chicken or shrimp salad. It's easy, delicious and refreshing! Shrimp is low in calories and saturated fat and offers an excellent source of protein, selenium and tryptophan, while juicy tomatoes are an excellent source of vitamins A, C and K.
It's a wrap! In a bowl, whisk together 2 T cider vinegar, 1 T canola oil, 2 t finely chopped canned chipotle chiles and ¼ t salt; add 2 c prepared shredded cabbage mix and ¼ c chopped fresh cilantro then toss to combine. In another bowl, mash 1 ripe avocado and 1 (15-ounce) can of white beans (rinsed and drained). Stir in ½ c shredded sharp cheddar cheese and 2 T minced red onion. Spread ½ cup of avocado-bean mixture onto a tortilla then top with 2/3 cup of the cabbage topping. Roll up then repeat with remaining ingredients. Roll wraps in plastic wrap. Cabbage is an excellent source of vitamins C and K; avocados are a good source of copper, dietary fiber, folate, and potassium; and white beans are a very good source of dietary fiber.
With a little creativity and determination, you can make the fast food drive thru a thing of the past or, at least, an infrequent lunch stop. Healthy lunchtime meal options are endless!
Key Terms in This Article
See Other Articles Like This
dietary fiber
selenium
Low Calorie
protein
folate
tomatoes
vitamin C
copper
cabbage
vitamin K
vitamin A
tryptophan
avocado
potassium
Simple Recipes for Fantastic Meals
Delicious meals for the cold weather. They're hearty enough to keep you going, and will satisfy even the hungriest appetite. Whether you're craving beef, pork or chicken, we have you covered. Try a few of these recipes and add them to your collection. Making a wholesome filling meal doesn't have to be hard.
View Recipes >
Fantastic Baking Ideas for the Holidays
Looking to bake something other than plain sugar cookies for the holidays? Check out these fantastic baking ideas!
View Recipes >