My Account
Why Sign Up?
Save recipes
Build shopping lists
Get personalized food recommendations based on your food and diet preferences
Access your shopping list and recipes on your mobile device
Manage email preferences
Comment and rate recipes
Wellness
/
Health & Wellness Article
Search for Healthy Articles
Find Healthy Recipes
May We Recommend
Diet Preferences
Please

login

to set your preferences
WELLNESS TOOLS
EATING BY COLOR
Healthy Aging
Blues
Immunity
Orange
Antioxidant
Green
Prevention
White
Cancer-Fighting
Red
WHAT'S IN SEASON?
GLOSSARY
Healthy Pin of the Week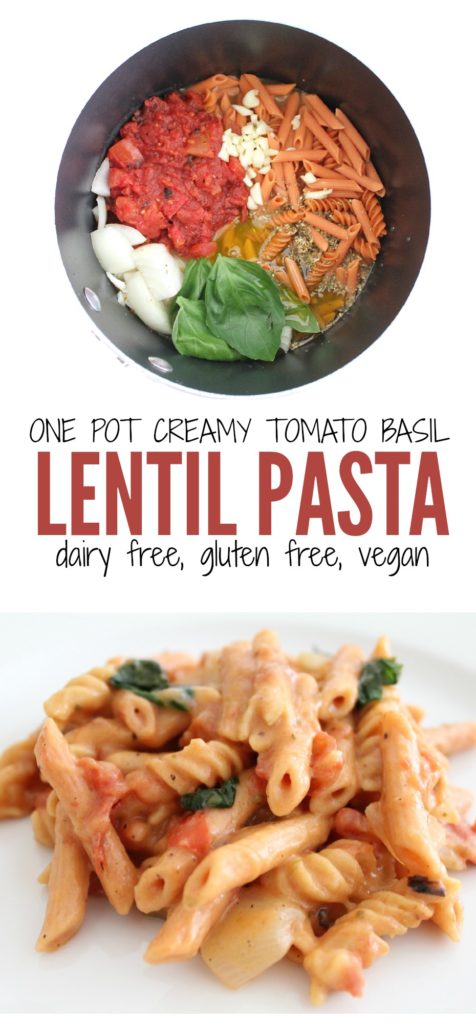 Gluten Free, Dairy Free and Vegan One Pot Creamy Tomato Basil Lentil Pasta
A Guide To Winter Wellness
How The Foods You Eat Can Help You Feel Your Best
Does the cold winter weather, a busy schedule, or extra-stress make you feel a little less than your best? Try adding a few healthy, nutrient-rich foods to your diet. They may help you avoid, or reduce, the severity of some common cold-weather conditions that often plague us during the winter season.
Dry Skin
In colder weather, keeping your skin soft and smooth can be a bit of a challenge. It's also believed that a lack of vitamin B can increase your risk of getting certain skin disorders, including cracked lips and dry skin. The vitamin B complex is made up of several vitamins that work together to help keep your skin healthy. Seafood with a high content of omega-3 fatty acids can also keep your skin well moisturized and soft.
Look for vitamin B in foods such as bananas, black beans, chicken breast, fat free dairy products, mushrooms, peanuts and sunflower seeds. When it comes to seafood, certain kinds of fish, like halibut and salmon, are excellent sources of heart-healthy omega-3 fatty acids.
Dehydration
Staying hydrated is absolutely essential; because it is readily available and free of calories, water is your healthiest and best bet, yet other options including tea, juices and sports drinks are also good choices.
In addition to drinking sufficient amounts of hydrating beverages, eating foods such as sauces, soups, salads, and fruits and veggies that are full of moisture can really help keep you refreshed, healthy and energized; starchy vegetables, breads and other dense, dry foods are a few to avoid.
So drink up! Keep things fun and get creative by adding fresh sprigs of mint or slices of vitamin-C rich winter citrus fruits, including lemon, orange or lime to ice water, or mix it up a little bit with sparkling waters, flavored waters, or mineral waters. Enjoying a glass of chilled water in between meals, and during every meal, is a great way to keep track of your daily water intake.
Stress
Has a hectic holiday season or jam-packed schedule left you feeling stressed? Stress is caused by a number of factors, and can have a wide variety of physical and emotional effects, ranging from high blood pressure and headaches, to increased anxiety, disorganization or moodiness. What brings stress on, and how the body and brain react to it, is different for everyone. It is important to identify what is causing the stress, and to use the healthy approaches that work best for you, to both prevent and reduce it.
There are some foods that are believed to help prevent or reduce stress, such as foods that are high in fiber and magnesium. Whole grains contain both, so try replacing white bread with whole grain bread for your morning piece of toast, or in your sandwich at lunch. Beets and raisins also contain magnesium, so enjoy raisins for a snack, or try cooked beets in a salad or as a side dish. Dark leafy greens are another good choice, as they contain B-vitamins, which are believed to help prevent stress—and can offer the added bonus of helping your skin to look and feel its best!
Key Terms in This Article
See Other Articles Like This
mushrooms
peanuts
raisins
vitamin B
beets
orange
salmon
Low Sodium
black beans
bananas
leafy greens
omega-3 fatty acids
lime
vitamin C
tea
lemon
halibut
The Tastiest Dishes for the Best Championship Games
Grab your brackets, invite your buddies, and don't forget the snacks! College Basketball's shining moment is finally here and we have a spread fit for the Big Dance, with sliders, quesadillas, and the ultimate dips!
View Recipes >
Enjoy these wonderful dishes
Try out these delicious seafood recipes. We have a great variety of fish and preparation methods. Everything from the classic baked salmon to the unique grilled mahi mahi. Find a new favorite today!
View Recipes >