My Account
Why Sign Up?
Save recipes
Build shopping lists
Get personalized food recommendations based on your food and diet preferences
Access your shopping list and recipes on your mobile device
Manage email preferences
Comment and rate recipes
Wellness
/
Articles Article
Search for Healthy Articles
May We Recommend
Diet Preferences
Please

login

to set your preferences
WELLNESS TOOLS
EATING BY COLOR
Healthy Aging
Blues
Immunity
Orange
Antioxidant
Green
Prevention
White
Cancer-Fighting
Red
WHAT'S IN SEASON?
GLOSSARY
Healthy Pin of the Week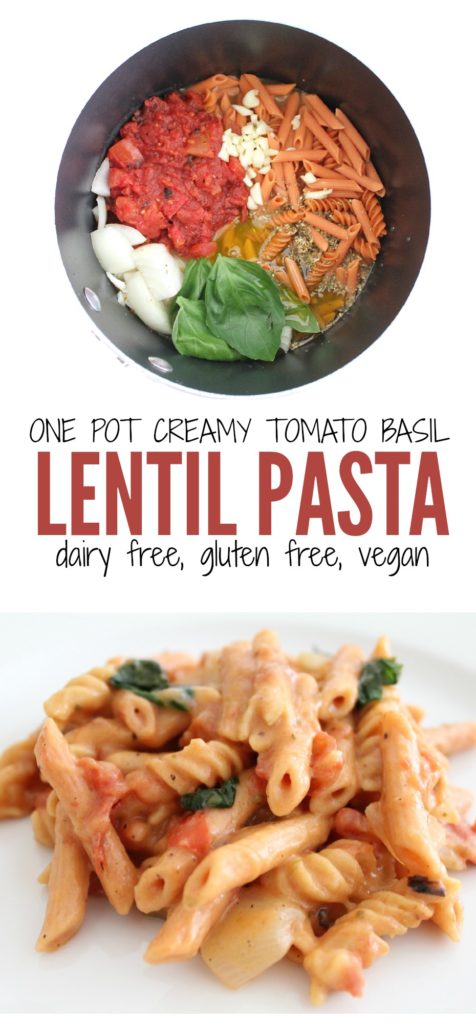 Gluten Free, Dairy Free and Vegan One Pot Creamy Tomato Basil Lentil Pasta
Gifts from the Garden
Spring is a time to get outside and take in all that nature has to offer. A home garden is a great reason to be outside and get a little sun. It's a productive activity that saves you money and encourages you to eat more fresh fruits and vegetables.
What Do I Need?
Before you can set up a home garden, you need the right tools. Cheap equipment will cost you more time and money in the long run, so look for quality tools. Buy the basics to start: a shovel, gardening gloves, shears and a rake. These few tools will help get the soil ready and maintain the plants while they're growing. And don't forget about a wide brimmed hat, to protect your face from the sun—too much sun is never a good thing.
What Kind of Garden?
Here are three easy options for a beginner home garden: the traditional in-ground, raised-bed or container garden.
•  The in-ground garden is the most common. A small section of a yard is dug up, fertilized and seeded. These are the easiest to set up, though they are harder on the back and knees, due to excessive bending and kneeling.
•  A raised-bed garden is a few feet off the ground, about 4 feet wide and about a foot deep, made from a variety of materials, such as cinder blocks, bricks, untreated wood or even rocks. By raising the planting bed, the gardener has more control over the soil and weed control and better mobility while tending to the plants. While these require more work to set up, these are easier to maintain for those who suffer from joint or back pain.
•  The container garden is by far the easiest to set up and provides the most customization. As the name implies, these are store-bought, pre-seeded containers that require water and sunlight. These gardens are ideal for apartments or small homes where a traditional garden isn't possible. The containers themselves can be made from almost any material, from terra cotta, plastic bins, hanging baskets or even untreated wooden barrels. They range in size from windowsill box to the corner of a small patio. Follow the direction on the container for adequate drainage, sunlight and watering.  
What Should I Plant?
What are your favorite fruits and vegetables? Some plants are easier to grow than others. There are two simple routes to take when planting: starting with a seed packet or transplanting seedlings. Seed packets are the garden variety, no pun intended, store bought packets that cost very little, while seedlings are pre-planted seeds that have begun to grow. Follow the directions for the plants, some may require special needs.
Remember, have fun with your garden! It should be exciting and rewarding. Don't get overzealous and plant more than you can handle. Start small, and work your way up. With a little hard work and patience, you'll have fresh, nutrient-dense produce without leaving home.
Crisp on the outside, gooey on the inside.
There are so many variations of the classic sandwich. Find a new favorite and share your love for one of the tastiest sandwiches around.
View Recipes >
The Tastiest Dishes for the Best Championship Games
Grab your brackets, invite your buddies, and don't forget the snacks! College Basketball's shining moment is finally here and we have a spread fit for the Big Dance, with sliders, quesadillas, and the ultimate dips!
View Recipes >
Enjoy these wonderful dishes
Try out these delicious seafood recipes. We have a great variety of fish and preparation methods. Everything from the classic baked salmon to the unique grilled mahi mahi. Find a new favorite today!
View Recipes >